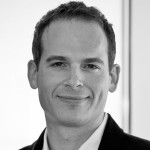 Stephan Barrett
Founder and CEO of Rise Creative Group and SecondForm
Inside Design Orlando partners with some of the finest multi-media designers in our industry today. Meet Stephan Barrett, founder and CEO of both companies, RISE and SECONDFORM. Before opening the doors at RISE ten years ago, he worked on brands including Universal Orlando, The Florida Department of Health, Subway and Rec Warehouse to name a few. While his approach has changed over the years, his passion has remained the same – he loves the process of design, building businesses and helping business owners achieve their goals. Stephan won an Addy Award for the Central Florida AIDS Foundation website.
Message from the CEO "Stephan Barrett"
Rise is an agency driven to design businesses people care about. Let's face it—the world doesn't need another cold, lifeless brand. So now more than ever, your story matters. It's the reason why people will choose you over the competition. On behalf of your brand.™ Visit our website at Rise Creative Group to determine if we can help you with your company identity. Visit SecondForm to contact our agile team focused on personal digital experiences (APPs & Corporate Design).