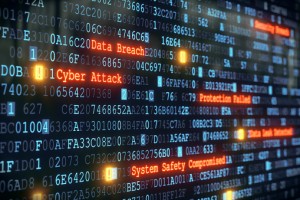 We would all love to see the day when online hackers are stopped. That day may be closer than you think. Many smart IT professionals are working on this. At this time however, we cannot guarantee that your WordPress site will not be compromised or hacked by bad people. Hackers are forever writing new code to compromise websites and no one is safe. They have even targeted large sites like Target stores, the Pentagon, government agencies and even Sony Pictures. As fast as WordPress teams write code to overcome these hacking attempts, the hackers write new code and send out new attacks.
The best thing you can do as a site owner is to keep a "clean" copy of your site and use a backup software to keep the site backed up regularly. This will allow you to reload the "clean" copy should your site get hacked. No one can guarantee that your site will never be hacked or compromised. You can also follow some or all of the suggestions below.
Choose the right hosting company
One of the hosting companies that some our clients use has reported, that they have experienced a recent "brute force" attack on many of their WordPress sites. To offset this the hosting company has slowed down the server and are working hard to keep the damage to a minimum. But, since they did not have the security software needed beforehand to stop these attacks, this is after the fact. When choosing a hosting company, be sure to inquire about their security protocol. If you find out that the hosting company you are using currently, or considering, has little security against hackers, either continue searching for another hosting company or change your site to a more secure company.
The hosting company we refer
We are referring many of our clients to
Blue Host
which is a company specializing in hosting WordPress sites. They have some of the best security out there for WordPress installations. We also suggest that you pay the additional monthly amount to get your own virtual private server (VPS) rather than signing up for a shared hosting plan which is cheaper.  The additional monthly fee is well worth the money. The security protocol of your hosting company is paramount in stopping hacking attempts. We host our own designer site with Blue Host and have experienced no successful attacks since changing over. You may have to pay your webmaster for his or her time to make the change to a new hosting company, but it could very well save headaches in the future.
WordPress tips for protection
Do not rely on your hosting company for WordPress backups. Keep your own site backed up, or have the webmaster do this as backups are available.
Use security plugin software to limit these attacks. We use IThemesSecurity. Ask the webmaster about installing a firewall and what method is best for you.
The default login user name is usually "admin". Hackers know this, so we suggest that you change this to something else to protect your site from these bad actors.
Update your WordPress website plugins when updated versions are released. Outdated plugins is a favorite route for hackers to use for hacking the site.
Keep the website page content up to date and ask for a site re-design every two to three years. Fresh new content is always be a plus for WordPress sites.
Hurry back next time for more news and views from the Design Wizards at Inside Design Orlando.
Jean Holland-Rose is the Chief Creative Officer overseeing brand development and graphic design for Inside Design Orlando. She is also an SEO strategist for many websites nationwide, assisting clients to maximize their online presence through her proven marketing and SEO strategies.