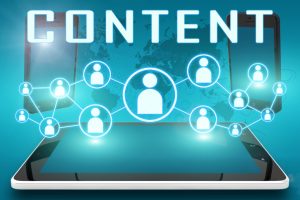 Developing great content and reaching the target audience, requires a plan of action and forethought. The goal is to attract the right buyers. The content written must then be engaging and interesting. This will capture and keep their attention. This year it has been noted, that 70% of organizations are leaning toward content creation as a major source for marketing strategy. Consider some of the rules below as you get started:
Identifying your target audience:
Consumers who bought from you before and those who might purchase in the future are referred to as your target audience. This is the group you will be creating articles and  blog content for as you work on and improve your article writing skills.. Relevant and original thought written professionally, works best.
Keep in mind why the audience is looking for a company such as yours. They are looking for a benefit and/or some form of savings, along with compelling content. This will lead them to make a purchase. Once you have gained their trust, they will be more likely to share your content with others online. 
Finding out more about the target audience requires knowing more about individuals such as:
Who are they?
 Where do they live?
How much do they make?
What age groups fall within the group?
What social issues are they interested in?
Their social media choices
Developing the content to cover several online platforms:
Writing original articles and posting those articles on the blog is only the first step. As you write, you should also plan on sharing that same content on social media or other mediums.
What is SEO (Search Engine Optimization)?
Search engine optimization is a method (when done correctly) directs your consumers to find your content online. It is a process whereby you optimize and improve your content, to attract the search engines. Understanding and learning to embrace these(SEO) factors will bring the results you deserve. Search engine software is not people, but software that  constantly scans the web, looking for valuable, optimized content. Build your brand by creating great content consistently. Look for online tutorials which will help you get up to speed on the latest SEO tactics.  If you are so busy that you cannot spend the time necessary to stay current with SEO, consider hiring a professional.  We have a list of several great professionals available to help.
OWD Welcomes a new blogger this week: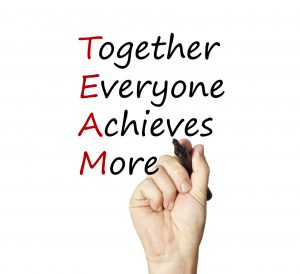 We are welcoming Rachel Eichart to our blogging team here at Orlando Website Design. She is a graduate of the University of Central Florida. Rachel has over ten years of valuable experience in writing, editing and research and is familiar with SEO methods. She is a technical writer and works as a trainer in the financial services industry.
She also has over 6 years of in-person and remote teaching experience, training on topics such as Microsoft Office, social media, and Google applications. 
She is available for blogging services, creating and implementing a social media campaign or for any writing project.
Contact us to learn more about Rachel and other SEO professionals.
Thanks for stopping by and hurry back for more next time.
Jean Holland-Rose
Chief Creative Officer & SEO Professional