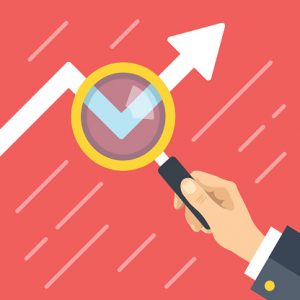 The summer of 2016 is proving to be a stellar time for Orlando Website Design. We are suddenly enjoying a considerable uptick in re-design requests since May of 2016.  Better online visibility is what it is all about, and let's face it …. those searching the web for goods and services stay longer on an updated site with better functionality. They are also more likely to convert to buyers.
The Leak Doctor and Peddles Wedding Flowers are reporting more traffic and higher conversion rates since they have had their sites redesigned. We would like to thank our design and programming team for staying on top of the new technology. This attention to detail and great work ethic has offered our clients an advantage, keeping their websites competitive across all mediums.  Summertime is also a time for website savings for all design packages.
Price for design packages and time for completion:
WordPress design and optimization starts at $1,295. We offer design packages that are cost-effective for most budgets.  Call us to discuss your current site and options for site re-design.  We enjoy meeting with clients and encourage you to meet with at least two companies before signing for new design.  This will allow you to compare rates and services offered. Orlando Website Design is welcoming two new clients, Reliable Peat and Paver Solutions of Central Florida.  We are working hard on both sites to meet the launch dates in late August. Time needed to develop and launch a new site is normally around three to six weeks. We strive to deliver all projects on time and on budget.
Meet our new blogger, Rachel:
Rachel is a graduate of the University of Central Florida. She is organized, trustworthy, and an excellent communicator. She has more than ten years of experience in writing, editing, researching, and training. She has a knack for researching complex topics and making them easy to understand for others. She holds a bachelor's degree in English: Technical Writing and a master's degree in Library Science. She currently works as a trainer in the financial services industry. She has written about a variety of topics including consumer electronics, travel, finance, health, fitness, and hospitality. She has worked as a technical writer producing instructional documents across a variety of mediums including print and online. She also has over 6 years of in-person and remote teaching experience, training on topics such as Microsoft Office, social media, and Google applications.
She can take on weekly or bi-weekly blogging services as well as guest blogging. She also is available for specialized remote training courses on a variety of topics. Examples include creating a social media plan or using Google Apps for your organization. Rachel can create customized training courses if needed, too.  Call us to inquire about Rachel's availability.
Thanks for stopping by today.  We are happy to announce that Paul and I welcomed a new grandchild this week.  Little miss Audrey,  7 lbs and 14 oz. was born on Sunday to our daughter Gina.  It has been a great summer of new designs and new beginnings. Stay cool and enjoy the breezes of summer while it lasts. Contact us on anything design and programming.
Hurry back for more next time:
Jean Holland-Rose
Chief Creative Officer and SEO Professional