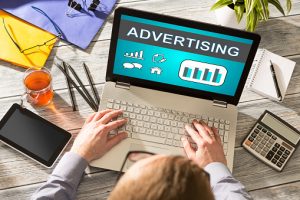 Fall is in the air and we are using this season to prepare clients for a successful season ahead. As new business websites are published, their owners are anxious to enjoy new traffic patterns. To attract the target audience, the new website will  need to be indexed by Google search engines.  As we publish new sites, we do submit each site to the search engines for a first review.  Following this, it is the responsibility of the site owner to promote the site, either by blogging regularly or by using Google advertising solutions. Good content quality and copy relevance must be maintained. Following suggested SEO methods trending today, will improve your overall search engine optimization score with Google.
Avoid black hat tactics and follow good form and function:
Be careful as the site is developed or in the process of being re-designed. Make sure duplicate content does not appear from page to page. This is a normal practice which is now considered as a fraudulent approach to web design. Again, "no duplicate content." News and views published must be original thought, relevant and worth reading. Duplicated copy from another source is considered plagiarizing. This method referred to as "black hat tactics" can get you banned from Google, so please avoid this practice.
Here are a few things to consider that will improve your ranking with Google:
Webmaster should stay current with new Google algorithms and update the site regularly
Site content must be of value to the reader, and relevant to the site's message
Articles should show authenticity, written using original thought process to appeal to the reader
The use of correct keyword phrasing will help Google determine the relevance of the content
Do not over-optimize anchor text and stay clear of keyword stuffing (adding too many keywords)
Add the right amount of targeted keywords to build importance and improve readability
Add a number of valuable back links to build trusted sources of endorsement
Create captivating headlines for page and blog titles. Google values this highly
Site security is now a ranking factor (create site backups and update plugins, etc.)
Ease of navigation, site loading speed and overall mobile-friendliness will increase rank
Stay away from SEO companies employing black hat techniques (learn to recognize these bad actors)
Unrelated Keywords. …
Keyword Stacking and Keyword Stuffing. …
Tiny Text, Hidden Text, and Hidden Links. …
Cloaking. … Doorway Pages or Gateway Pages. …
Bait-and-Switch or Page Swapping. …
Duplicate Content or Mirror Site. …
Spam blogs
Thanks for stopping by and we look forward to visiting with you this fall to talk about great SEO methods and information to educate you on the changes that occur in the web marketplace.  Stay connected for all things design and hurry back for more next time.
Ask about our fall design packages.  You'll enjoy a 10% savings off any design package by mentioning this blog post for September 2, 2016.
Jean Holland-Rose
Chief Creative Officer and SEO Professional