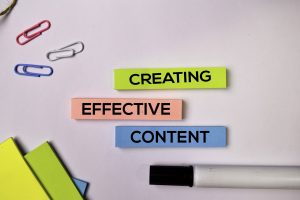 Today our blog post will be all about optimizing our "website content strategy."  In 2021 we recognize that fifty (50) percent of all online searches are done using smartphones.  Knowing this, the developer's responsibility is to prepare the website content for mobile use.  If this is not done, your chances for success are cut in half.
Stay within a 300-word maximum limit for the home page.  For the best website content strategy, we suggest that you keep sentences less than 35 words in total.  Shorter sentences hold the viewer's interest longer.  If you know your current website is not optimized using effective content, it is smart to have the site re-designed as soon as possible.
Content development:
Creating effective content is a crucial part of your future online success.  As you create the content let the viewer know quickly who you are and what you offer. Use bulleted lists whenever possible to keep the content short but informative.  This will boost content strategy and drive more traffic to your site.
Website load time is crucial:

Along with being fully optimized for traffic, your website must load quickly for all users.   For the past seven (7) years, Google has used website speed in its search algorithm to determine website rank.  A slow-loading website will destroy any chance for success online.  Additionally, slow loading sites cause bounce rates to increase.  This means viewers will quickly leave the site once they see the site loads slowly.  To search engines, a slow-loading site means that the content is being considered less useful.  This is especially true for e-commerce check-out pages.  If the competition's page loads faster, it will surely be chosen over the slow loading site.
The navigation menu:
Using a drop-down menu may be useful to create a clean design offering clear website navigation choices.  A drop-down menu may also help the viewer navigate from page to page.  They are there for only a short period of time, sometimes only seconds.  Avoid drop-down menus with too many choices, and be sure to keep the menu options and page titles to one or two words when possible.  Contact and call to action buttons (buy now) etc., should be placed in a prominent place on the home page for ease of use.
A great navigation menu is also an important advertising tool.  The website menu is there to educate the viewer on who you are and what your brand has to offer them.  If your menu is developed to be user-friendly, it will give your viewer easy-to-follow directions to purchase your products and services.  It is smart to use "bold" fonts for headers and clean fonts in the main body of text from page to page.  Always go with fonts that help the viewers read the content easily.  If you choose a font that you might find creative you must keep in mind that it could be annoying to a visitor.  Choose carefully and choose wisely.
Choosing a font type and style: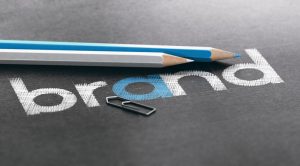 When choosing a font to use on a website it is important that it is large enough to read on all mobile devices.  It can be very annoying to try and read content that is very very small.  The next thing to remember is that the font you choose will convey stability, strength, and trust.  What does your brand speak to?  Is your brand modern, fun, or perhaps traditional? 
Would you describe your startup company as traditional?  Do you prefer a retro feel or do you tend toward the modern, minimalist genre?  By spending the time to study the basic font choices you will learn exactly who you are (as a company.  This will help you determine what font best represents your brand and your website.
How your website content is listed on Google SERPs:
The term SERP stands for "search engine results pages."  When a user searches Google they will find themselves on the first page based upon their search terms.  They will then notice a map, locations, and a list of local providers.  In the SERPs, you'll find paid ads and organic listings. The paid ads show up first in a Google search.  Right below the paid ads, you'll see a top-ranked site and then you'll come to the "organic" listings.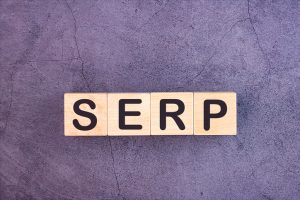 Your goal as a company is to show up in this "organic" list of providers.  This list will get the most traffic and will propel you to success.  By using a good website content strategy,  and creating location pages for all areas you serve, your website will appear in this Google results list.  By representing the different areas you serve, Google will be able to determine that your company is a good option for people searching in that area.  This is a win-win for your website content strategy.
Why blogging improves your website content strategy:
There is no better website content strategy than to hire a content writer to blog consistently.  We know that no matter what changes occur with the Google algorithm, content is still king and Google prefers "organic content."  The easiest way to provide "organic content is through original blog articles written by a professional blogger. This effort will elevate your site to one of "authority."

With tons of online scams regarding SEO, it is prudent not to sign up with those entities who solicit you by email or phone. Stick to blogging or go straight to Google.com for advertising solutions.  You will see that many of the larger companies are doing just that.  However, some of these advertising solutions can be quite expensive. For those companies with smaller budgets, it may be more cost-effective to hire a professional blogger.  Great content added consistently to the website blog is the best way to gain online success over time.
We have enjoyed visiting with you today and hopefully, some of our great tips will help you as you build your website.  Website content strategy plays a huge role today in becoming successful online.  Contact us for your next big project.  We always have cost-saving ideas and can provide a proposal for your next new re-design.

Jean Holland-Rose
Chief Creative Officer & SEO Professional