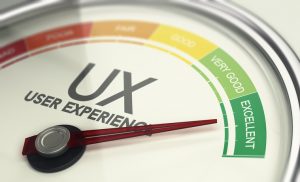 This blog article is all about stamping out bad web design and providing a great user experience.  We have all experienced bad web design online and this could make or break your online success.  We can easily recognize it.  The website is slow to load and the look and feel of the site is a nightmare. The design is not visually pleasing to visitors. The colors are not well thought out and the site architecture has no consistency from page to page.  This all leads to a poor user experience.
Website features (good and bad):
Bad web design features elements we all hate to encounter.  We have to search around to get our questions answered and most often we just leave the site quickly to avoid any more of the obvious functionality flaws we encounter.  While it might be tempting to add flashy videos and features which dazzle the first-time visitor,  it is smart to add these features sparingly.  Otherwise, the visitor may become confused by too many bells and whistles.  Most professional companies today are avoiding flashy features, keeping in mind the visitor is there for only a few seconds.
Popups are the worst:
Popups are confusing and can be one of the top features people love to hate.  Although they can be helpful for a few, they can be annoying to most. They always remind us of the countless solicitations we all receive daily by email and unwanted phone calls.  If we didn't ask for the information we don't want it shoved in our faces.  Popups are especially bad for the blind.
Some of these popups have nothing to do with the website but are there simply to promote other products and services.   You shut down one window and then another appears and most of the time we have no interest in any of these unsolicited ads.  We also have to be cautious because they could be offensive to small children.
Videos (pros and cons):
In years past,  developers were convinced that having a video play in the background was a good idea. Unfortunately, today our visitors may find the video a bit annoying and many of our clients don't want it at all.  Let's face it, most viewers stay on any one website for only a few seconds.
Stamping out bad web design is choosing elements that work best.  Videos playing in the background is not a good choice for tech-savvy folks today.  However, there are some educational videos that may enhance the site.  A good idea is to create a YouTube account and upload the video from YouTube to your website.  Place video presentation on a separate "media" page (away from the landing page).
What about drop-down menus?
A top complaint from our clients is the frustration of scrolling over a drop-down menu (which disappears as you move away).  It is a good practice as we stamp out bad web design for the developer to place additional menu options on a sidebar (rather than a drop-down).  If the drop-down menu is absolutely necessary, please keep the selections to a minimum.  Less is more!
Slow loading images lead to bad web design:

When you add images to the website, the first rule of thumb is to prepare the image before uploading it to the website.  If you do not have "image editing software" it is time to search for this online and use it for all images you are considering for the site.
We prefer photoshop but purchasing photoshop can be expensive.  There is "free" image editing software online.  When you find the software you like, try it before downloading it for use.  You'll be using this software for all images moving forward.
We all know that adding images to a website can boost the ranking in Google.  But it is important to remember that all images must be optimized to avoid hurting the site's load time. Adding images that are too large and not optimized will hurt the site's ranking.  Prepare the image first and keep the image no larger than 700 pixels for best results.  For background images, you will need at least 1,250 pixels.  Sizes may vary between pages.
Stay away from sliding images (changing images).  This method is now obsolete because it lessens the speed of the site.  Today's savvy users will not stay around to watch images load.  Be smart and keep the images smaller to increase the site speed and to keep your visitors on the site longer.  The longer they stay on the site, the higher your conversion rate will be.  That's our goal to convert visitors to real "buyers."
Elements and distractions that lead to bad design:
There are a few elements that lead to bad web design and this includes the following distractions:
Website not mobile-friendly
Advertisements (PopUps)
No phone number visible
Talking video messages
Flash software
Site pages too long (continuous scrolling)
Video on the landing page
Sliding images & messages
Bloated content (bullets are great)
Too many individual pages
Too many graphics
Font too small to read
Extremely large text
Changing font colors
Not enough white space
A font that is not easy to read
Newsletter sign up forms
Website features that attempt to trick the user: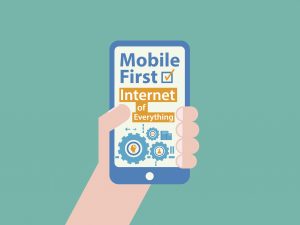 We have all been to these websites before.  One of the tricks is to override the scrolling behavior of the website browser.  Other features that really frustrate the user include too many calls to action or chat features that interrupt the user at every turn.  To stay user-friendly and to be courteous to visitors try using one call to action button on each page.  For the chat feature consider programming the chatbot to show up no more than once on the site.
We also need to mention that your site "must" be built to be a responsive,  mobile-first website.  This will ensure you that your website will respond to all devices being used for search.  Contact your developer if you do not have a mobile-first website.
Continuous scrolling is a bad design effect:
No one wants to visit a site and continuously scroll to find information.  Instead of making the page longer, consider using more individual pages to get your message across.  Your site should be friendly and concise.  Never subject your user to features that annoy or confuse them.  They will simply leave the site when this happens.
Sound can annoy users:
A top complaint with users is to visit a website and immediately receive a huge blast of sound.  It can create a terrible user experience.  The immediate response is to leave and never return.  Loud sounds work against any website.  As we stamp out bad web design, this feature can surely be the "kiss of death."  Using sound is fine as long as the sound level is controlled and it is placed in the right place on the website (preferably on a media page).  Make sure the user makes the decision to hear the sound rather than the sound coming on unexpectedly.
Today we have talked about a few examples of features to avoid on websites.  Do your due diligence when building your next website.  Build it to bring the user a great experience.  Concentrate on providing a message quickly about what you do and what you provide.  Review other sites that you like and that have inspired you.
Orlando Website Design News:
The team at Inside Design Orlando is proud to reveal a sample of a site just launched.  This is a website developed correctly.  The staff at Sanford Electric are excited about their new re-design which will serve them for several years ahead.  Our team is working on several new sites to be launched soon.  Stay tuned for the big reveal.
Conclusion:  Stamping out bad web design:
Don't go overboard with any feature on the site and work with us as we stamp out bad web design.  Contact us for your next big project.  We are also available to offer a free website critique.  Have a great week ahead and hurry back for more from the design wizards at Inside Design Orlando.
Jean Holland-Rose
Chief Creative Officer & SEO Professional