This post article will be all about content writers and how to boost SEO results.  In the past, content writers depended much too much on building keywords, rather than focusing on blog topics. Although keywords within phrases (longtail keywords) are still important, we now know that trending news quickly captures the viewer's interest.  This in turn encourages the viewer to return often for more news.  Following this method will help to convert the visitor to an actual online buyer.   It will build in-depth, authoritative content, and your site will soon be known as an authority website.
What does it take to become a content writer?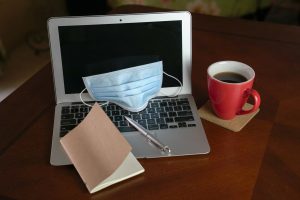 Becoming a content writer or blogger is "not" a secretarial position and it has been a challenging work environment during the pandemic.  The good news is that we're able to work on content at home.  However, the candidate hoping to become a content writer and blog for an online company, must educate themselves on search engine optimization techniques and have a basic understanding of website software to become proficient.
Depending upon the particular writing project and the type of company asking for assistance will determine skills needed.  At the very least, it is imperative that content writers possess good spelling and grammar skills.  It is helpful to have attained a bachelor's degree or higher.
Those content writers being considered for a scientific company might be required to have a degree in math. This is to ensure the writer is somewhat familiar with the terminology needed.  We have found that those having a journalism background are highly valued in specific industries.  Additionally, many of our most qualified content writers also possess creative writing abilities.  Some employers may require a writing test to be completed by applicants.
The responsibility of the content writer:
Above and beyond formal education, the content writer must also have some knowledge of SEO (Search Engine Optimization). They are hired to create original blog posts consistently.  Every online business is dependant upon how quickly they can be found online.  When someone is searching for specific information on a product or service, it is unusual for them to search past the first two pages of the SERPs (search engine results pages).  Another goal for all content writers and bloggers is to offer a great customer experience through great blog posts.
Those websites found below the second page of the search results are normally lost in the crowd and rarely receive any viable traffic.  Businesses hiring content writers and bloggers expect them to understand current SEO Methods so they can place well on the SERPs (results pages).  They must stay one step ahead of the constantly changing algorithms of the top search engines.
Content writers (bloggers) may work for a variety of entities online.  Some of these include:
Small and large business websites
E-Commerce sites
E-books
Podcasts
Restaurants
Hotels
Tourist locations
News Media
College websites
Social networks and more
Tools of the trade:
Content writers and bloggers use web formatting tools, CMS content software, HTML, and JavaScript management systems to name a few.  They are completely in charge of the type of content being added to the site and content to be excluded.
The purpose of blog post topics: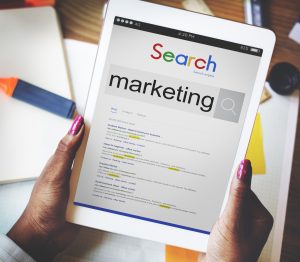 The main purpose of the post topic (headline) is to develop the company brand through great marketing research.  Each and every post should have a purpose and fulfill the client's blogging goals.  Content writers create blog posts for many different companies and the aim may be different for each.  These writers understand their job is to develop consistent and original post content.  The content must be fully optimized and ready for the target audience to read. This effort determines the overall success of the company they represent.
For example, if the writer's goal is to increase website traffic using ads, then the keyword research will center around this marketing strategy. Each blog post will be focused on the intent of the company. Those finding the blog and reading the ads associated, will continue from there and browse other pages of the site.
It is common knowledge today that the readership must find the blog content worth reading.  They are also looking to find out how they can benefit by reading the content (what's in it for me?)  This could be special savings on a product or service, a holiday special, or just a bit of trending news that is interesting and informative.
Understanding "semantic search" method:
In the past, search engines could only understand the exact phrasing of a search term and then match that search term to a search inquiry online.  Today, search engines have become more advanced in their methods when ranking search content. They are now using a term called"semantic search."  Semantics" refers to the meaning and relationship between words.  Using semantic search will identify the intent and context of search phrases immediately.
More than just writing a blog post:
Content writers understand semantic search and use this method as they develop articles for online publication. This helps to boost SEO results.  Those who value their careers spend a great deal of their time staying current with search algorithms that change constantly.  Ongoing education is a must for all content writers.
Orlando Website Design (News)
Congratulations to the IT staff at Jrditllc.com on their new site just published.  They are looking forward to using their new site to serve clients throughout Central Florida. Their services include a variety of Internet Technology support options, targeted to your specific business needs.   Anyone looking for IT support should contact the staff at JRDITLLC asap.
Pearl and the staff at Palm State Mortgage are excited about their new website re-design which is now in progress.   Stay tuned for the big reveal!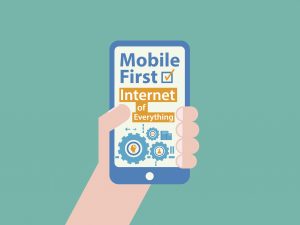 Inside Design Orlando is a "mobile-first" design group.  We offer design packages for all budgets.  Our web designs provide three views for each page (computer, tablet, and smartphone views).  Our sites are fully optimized for search engines and full of today's smart technology for your future success online.
Please keep us in mind for your next web design project.  Please complete our reply/response form from our site to learn more about our availability and how our process works.  Browse our portfolio page to view our completed work.
Enjoy the fall season and hurry back for more from the design wizards at Inside Design Orlando, an Orlando Website Design Company.
Jean Holland-Rose
Chief Creative Officer & SEO Professional